Bartlett Jewelers is a family-owned jewelry store that has been serving the local community since 1973. For over four decades, people have been putting their trust in us and allowing us to be a part of the most important moments of their lives.
We're a full-service jeweler offering a wide selection of fine jewelry, fashion jewelry, and unique, high-quality estate jewelry. From the initial sale to repairs, maintenance, and remounting, you can count on us to handle all your jewelry needs with the utmost expertise and care.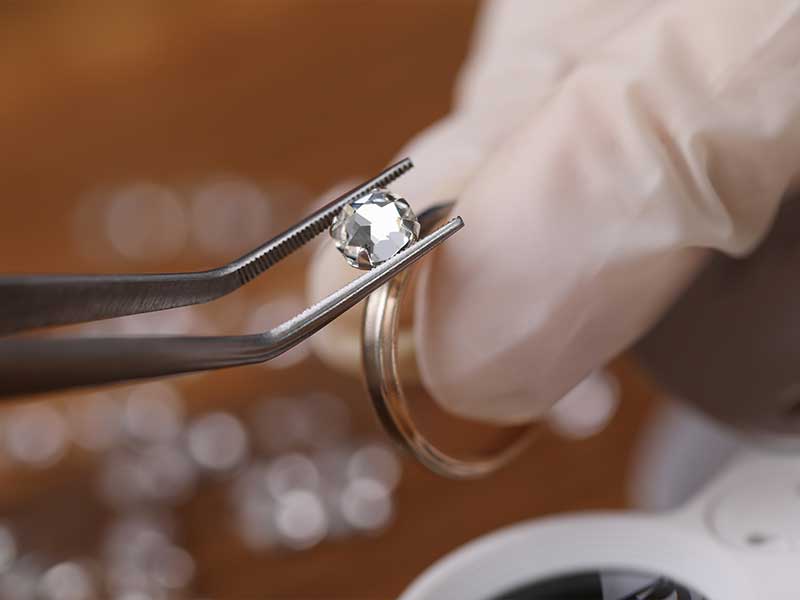 Our Values
QUALITY, INTEGRITY, AND SERVICE
Our customers are our number one priority. At Bartlett Jewelry, we pride ourselves in providing the highest quality jewelry, outstanding customer service, and the best possible value. We offer fair and honest pricing and stand behind every piece of jewelry we sell.
We understand that choosing a jewelry store is all about trust. When you put your trust in us, you'll be able to say with pride, "It came from Bartlett Jewelers."
Our Suppliers
We work with the world's best suppliers to offer exciting collections of top-quality jewelry that's made to last.
Setting Quality Standards
WE ARE EXPERTS IN JEWELRY FOR OVER FOUR DECADES
We've learned a lot over the years, and we've put our knowledge and expertise into creating the best possible experience for our customers. We've spent decades vetting our suppliers and grooming our inventory to ensure our collection is first-class.
When you visit Bartlett Jewelers, you'll find the highest quality jewelry and enjoy impeccable repair and remount work. Our discriminating eye for detail, insistence on quality craftsmanship, and exceptionally high standards have been the foundation of our jewelry store since 1973.