The right fashion jewelry can accent your style and show off your personality. At Bartlett Jewelers, we offer a wide selection of high-quality fashion jewelry ranging from casual to elegant. Whether you're looking for everyday pieces you can wear to work and play or a bit of sparkle to spice up your evening, we're sure we have the perfect piece for you.
Yellow-White Gold Interlocking Links Diamond Stud Earrings
14K Yellow Gold Bujukan Bead Split Cuff Bracelet with Sapphire and Diamond

Adjustable Twisted Cable Stainless Steel Bangle with Sterling Silver Angel Wing Charm
14K White Gold Diamond Spike Pendant Necklace

14K White Gold Amethyst and Diamond Curved V Ring
14K Yellow-White Gold Diamond Ring, .20 TW
E327-54940
14K White Gold Earrings
14K Yellow-White Gold Pendant
14K Yellow-White Necklace M244-87694
14K White Gold Bracelet
Ti Sento Milano Silver Rose gold plated ring

Ti Sento Milano Silver Hoop Earrings
Ti Santo Milano Necklace Crafted with silver Rhodium
14Ti Sento Milano Silver Pendant

14KTi Sento Milano Gold Plated Silver Bracelet
Sterling Sliver Dolphin Earrings

Sterling Silver Bracelet with Larimar Gemstones
Sterling Silver Larimar Turtle Bracelet
14KTi Sento Palm Tree Earrings]
Sterling Silver Starfish Pendant
Sterling Silver Earrings Paperclip Chain (3mm) and Mother of Pearl

Sterling Silver
2mm Mesh Bangle
Sterling Silver Ring with CZ, Rhodium Finish
Sterling Silver Bracelet, Tricolor

Sterling Silver Necklace with CZ, Rhodium Finish.
14K White Gold Scalloped Diamond Band

14K Rose Gold Geometric Stackable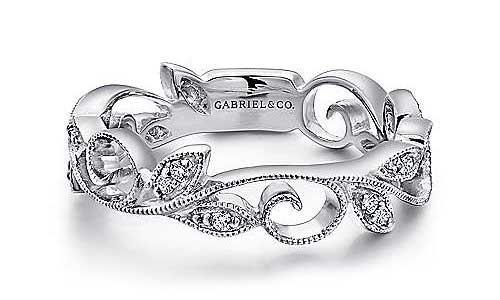 14K White Gold Scrolling-Floral Ring

14K Yellow Gold Twisted Diamond Ring
14K White Gold Twisted Diamond Ring
14K White Gold Angular Diamond Ring
925 Sterling Silver Square Cufflinks with Black Spinel
22″ 925 Sterling Silver Wheat Chain Necklace

925 Sterling Silver Ohm Dog Tag Pendan
14K 925 Sterling Silver and Leather Bracelet